WIFI SURVEY
WiFi Surveys
We do the following work.
Wireless LAN surveys / NW equipment procurement / cabling / network construction
SURVEY
Wireless LAN surveys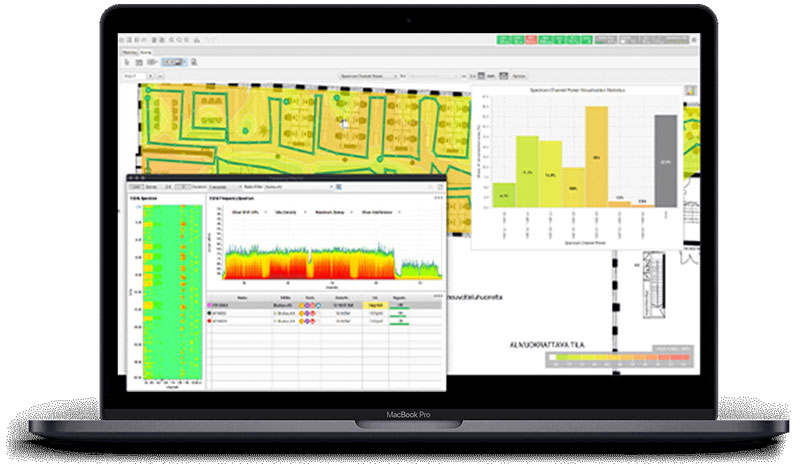 We visualize wireless LAN
radio waves.
Wireless LANs are used in various places.
However, it is impossible to know the status of invisible radio waves without using the proper tools.
We use specialized survey tools to visualize the state of wireless LANs, and to design, improve, and troubleshoot wireless LAN infrastructures.
We can also create reports of survey results and check the details.
Survey Tools
Network Surveys at Three Different Timings
01
Pre-installation Radio Wave Survey
Before installing and implementing wireless LAN equipment, we confirm the current radio wave status, and investigate what conditions will be best for comfortable use.
02
Provisional Installation Radio Wave Survey
We provisionally set up the access points which will be installed later to confirm the radio wave range and usage. Since our measurement is based on the access points that will actually be used, we are able to achieve highly accurate designs.
When customers want wireless LANs to be implemented, we check and confirm how many access points are required and where they should be positioned.
03
Post-installation Radio Wave Survey
In cases where user satisfaction get significantly lower due to frequent network trouble after wireless LAN equipment installation, we check the usage of channels based on site surveys and change the channel configurations to avoid radio wave interference.
SUPPLY
Equipment Procurement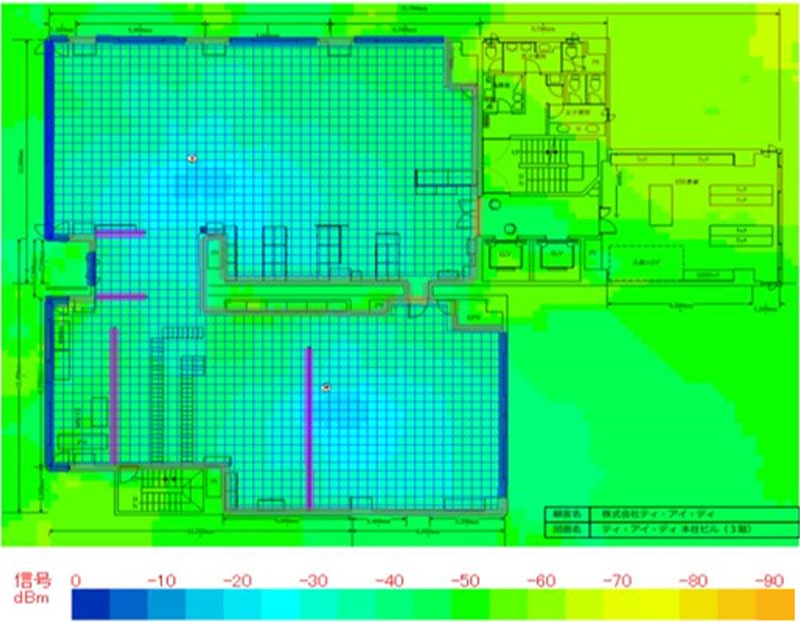 We select optimal wireless LAN equipment, and quantities thereof, based on wireless LAN surveys.
WIRING
Wiring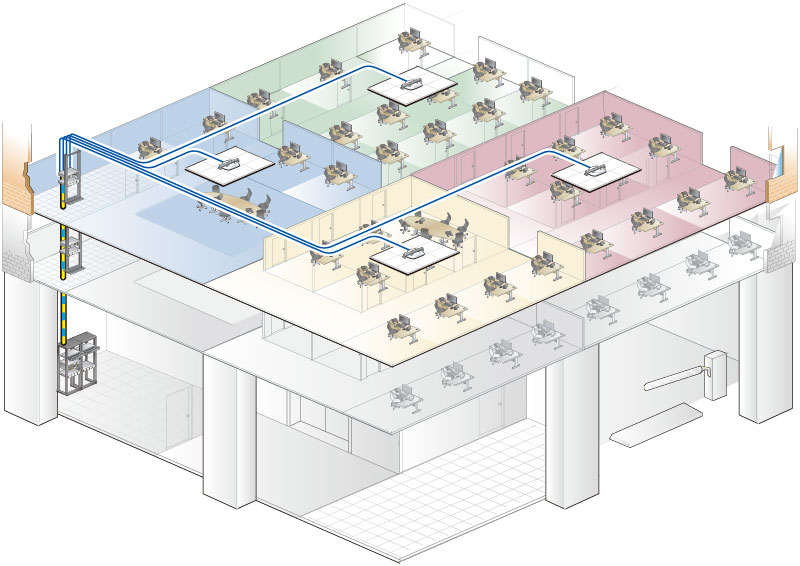 We perform network wiring for installing wireless LAN equipment.